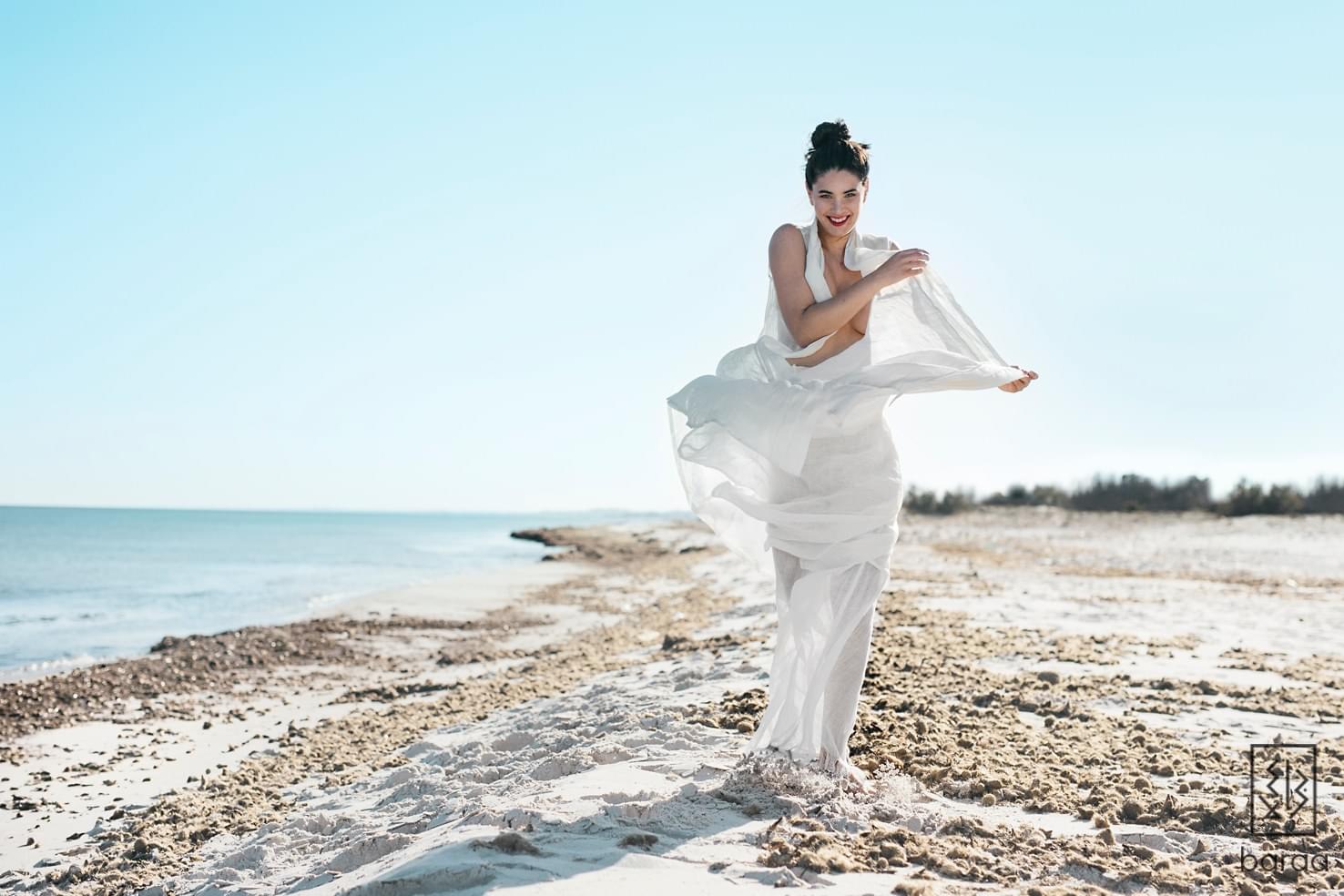 Baraa™ is a Sustainable Label for resortwear and homeware.
Baraa dresses the Body and the House, in the same spirit combining simplicity, sensuality and timelessness.
Baraa finds her inspiration from the Mediterranean lifestyle and tells a story of life, made of conviviality, freedom and light. Her style is about authenticity, laid-back luxury and effortless chic.
Baraa clothing line offers a sustainable, sensual and timeless resort wardrobe.
Along with local artisans that she supports and sometimes trains, baraa explores Linen, this natural fiber, the oldest in the world, with a meticulous work on weaving the thread and embroidering the fabric, continuously seeking to develop new combinations and textures.
Baraa offers a slow , thoughtful, conscientiously produced timeless pieces and aims to create a traceable and ethical end product .
Simple lines and noble materials compose a Bohemian Chic wardrobe destined to free and solar people, who celebrate Life and the Mediterranean spirit
Baraa La Maison tells the story of the natural well-being brought by the sun, the waves, the sand, and the earth.
A collection of delicately handmade houseware and tableware, crafted by artisans to bring elegance and functionality to your home